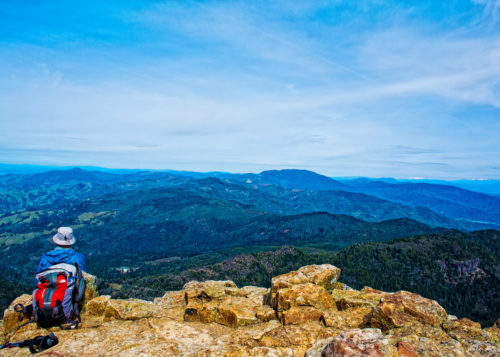 I'm still looking for the perfect camera to carry in my hand as I spend 3 days hiking the Grand Canyon. Having dismissed the 4/3rds cameras as "shit" (read the full review here) I decided to try to the Nikon V1.
You'll recall that I was unhappy with the 4/3rd's slow focusing and lack of view finder. Problem solved! The Nikon V1 is fast. Really really fast. Maybe as fast as my D300. The moment you touch the shutter the image is captured. This camera is a marvel to behold. It nailed the focus every single time. I tried it in the dark, in the mid-day sun, in 'difficult' situations and it just got it right.
The view finder is a little odd. It's digital rather than the optical stuff I'm used to. This means that there's a little TV screen in the window that shows you what the sensor is seeing. It takes a little getting used to, as the image freezes as it's being processed. Something optical view finders don't do. No big deal.
I was using the 10mm f2.8 lens for this trial – very similar to the ones I tried on the 4/3rds. The lens is sharp but there's no bokeh, and almost no DOF unless you try really hard.
To test the DOF, I took this snap of the best start to a Sunday morning.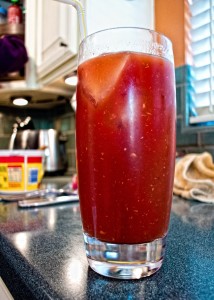 As you can see, it's okay-ish but not great. A 'real' lens makes the picture look like this. That picture was taken with the 50mm f1.4 Nikor glass that I love so much.
But back to the Nikon V1. It has some amazing features. By default it takes a few pictures every time you ask it to take one, and then lets you pick the one that you like the most. Perfect for making sure your subjects eye's weren't closed!. It also has this very very cool video feature, where just as you take the picture it captures 3 seconds of slow-mo video. I've got some great animated snaps of my wife drinking beer, brushing her teeth, petting the dog, all in slow mo. (I'm not sharing them with you).
For sports photography it's staggering. Assuming you have a longer lens, it'll be perfect for capturing fast action. From memory the manual said it'll capture 60 frames a second. Staggering.
Here's some snaps that it did pretty well on.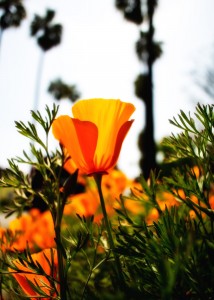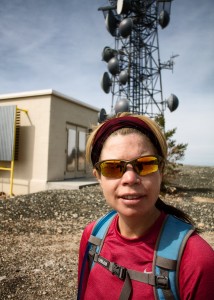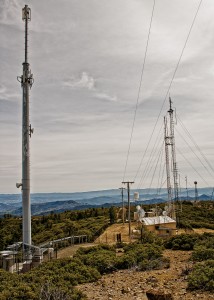 Sucks that we spent 5 hours hiking to the top of a mountain only to discover AT&T got there before us and ruined the view. Bastards.
I have two complaints about the Nikon V1. Even in bright sunlight, I feel there's too much grain in the picture. I've not read that complaint from anyone else so I'm beginning to suspect that it's a 'style mode' that I accidental turned on – some kind of film reproduction processing.
That said I'd buy it if it wasn't for the second thing. $900 for a point and shoot is way above my pay grade.
Lower the price and Nikon has a winner. This camera is superb.