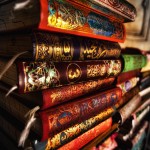 Welcome to my word garden. Here you'll be able to watch, and help, my first book grow. I hope you read it, share it, criticize it, and generally give it a good going over. I've not updated this in three years. It addresses Photoshop CS3 not the current version. Things to do. So many things to do…
If ever finished, the book will have four sections:
Section 1 will tell you how to set up your computer.
Section 2 will tell you how to batch edit event pictures.
Section 3 will show you how to paint with light.
Section 4 will show you how to flex reality.
I really do want you to feed back to me on this. But don't bother telling me you hate the colors. So do I.
At this point, I'm only focusing on the content, I've not laid the book out, I've not fixed the colors, and the images are all low res. So comment away, but don't tell me you hate orange.
Feel free to share the book with your friends (or enemies) but please point them here so I can track them.
Thanks