Christmas 2014 and we find ourselves in New Zealand. We're not sure how because we were supposed to be in Patagonia but hey, there's nothing to complain about a 2 weeks trip down under is there?
Here we present some of the photos we took during our little jaunt. It was an odd trip. For those that have never been, be prepared to be amazed. It's a staggering place. The mountains are more majestic than a mountain should be. The trees are greener. The rivers bluer. Everything about it is how the planet is supposed to be. Only turned up to 11.
And that actually made it difficult for us. We often found ourselves carrying the mother-lode of all camera equipment to the top of a mountain to only sit and stare, failing to even unpack our gear. You see, New Zealand is just too epic to be photographed by people of our average talent.
Not only that, but having sneakily captured the cheeky shot, we've spent 4 weeks failing to process them. Again, the issue was, how do you show epic?
Watching The Secret Life Of Walter Mitty (remake) for about the 10th time is when it hit us. You make a picture epic by doing to it what they do in the movies. And so that's what we present here: photos that should look like they're still from a blockbuster.
We'll do a bunch of tutorials on how this look was achieved next, but for now, we hope you enjoy the snaps.
The Journey
We traveled, as we almost always do, with a small group. Here's us, 11 friends and two guides.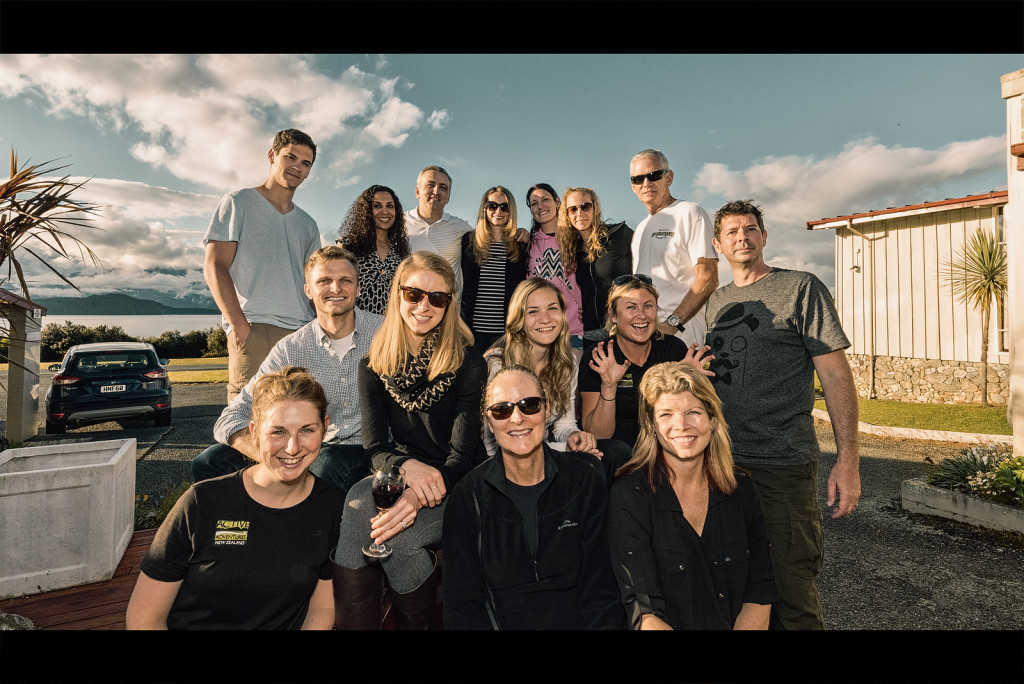 Christchurch
Christchurch is a mess, thanks to a massive earthquake that they've not yet recovered from. We spent the night there, but it was mostly a jet lag recovery thing. The drive to our first destination was over Arthur's Pass, basically taking us from the east side of the southern island to the west. The drive was stunning.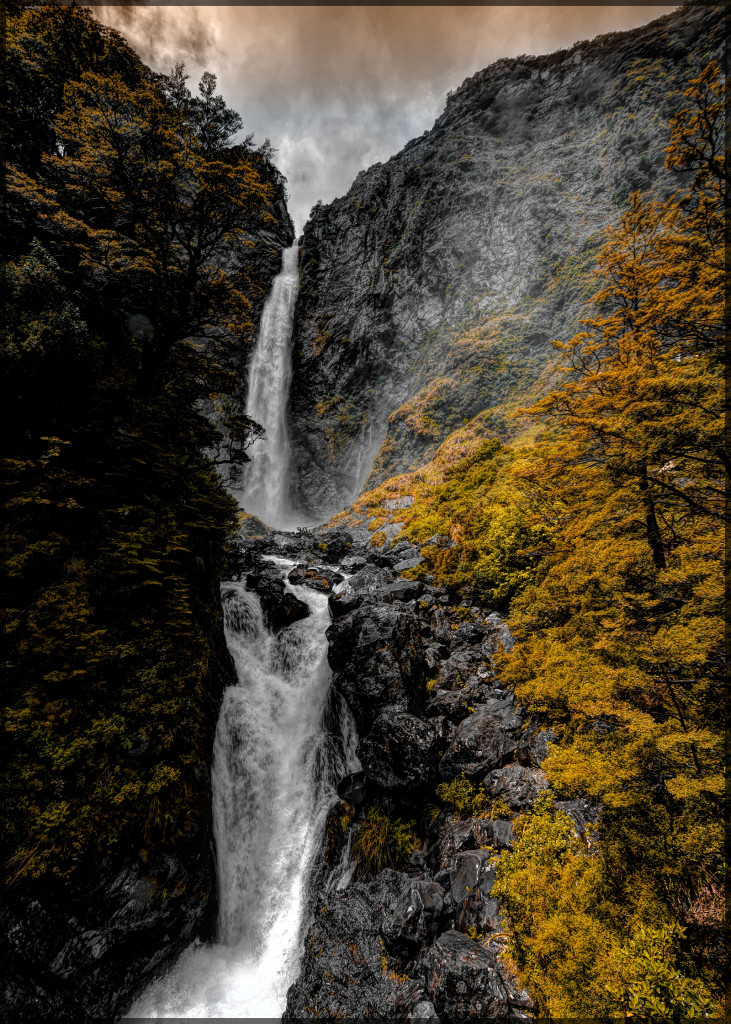 Franz Josef Glacier
That night we staying in forest huts close by the famous Franz Josef Glacier. This is just a snap that captures the apprehension that should always be associated with helicoptering to the top of a glacier.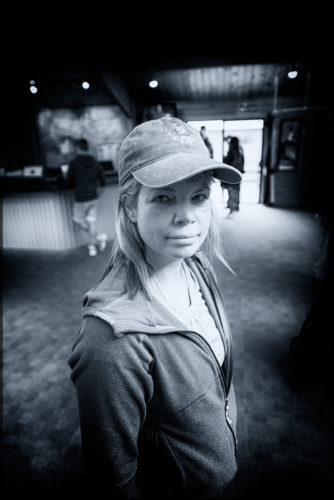 We think shorts make it more Hollywood don't you?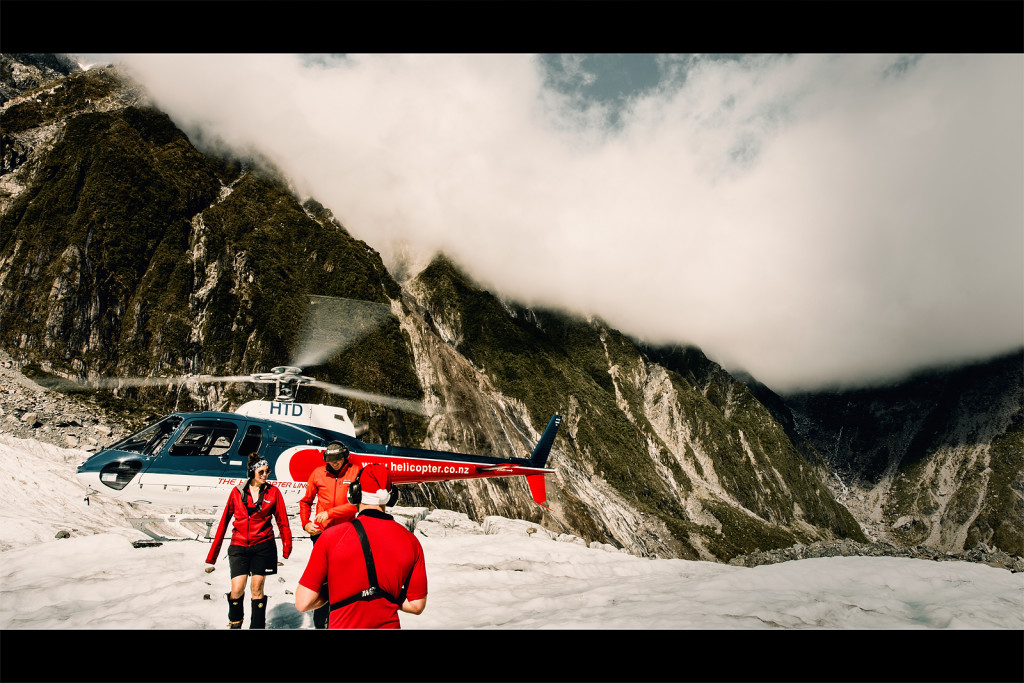 Once atop, we wandered around for a few hours, trying not to fall in crevasses, down waterfalls, or just basically, over. It was quite the thing.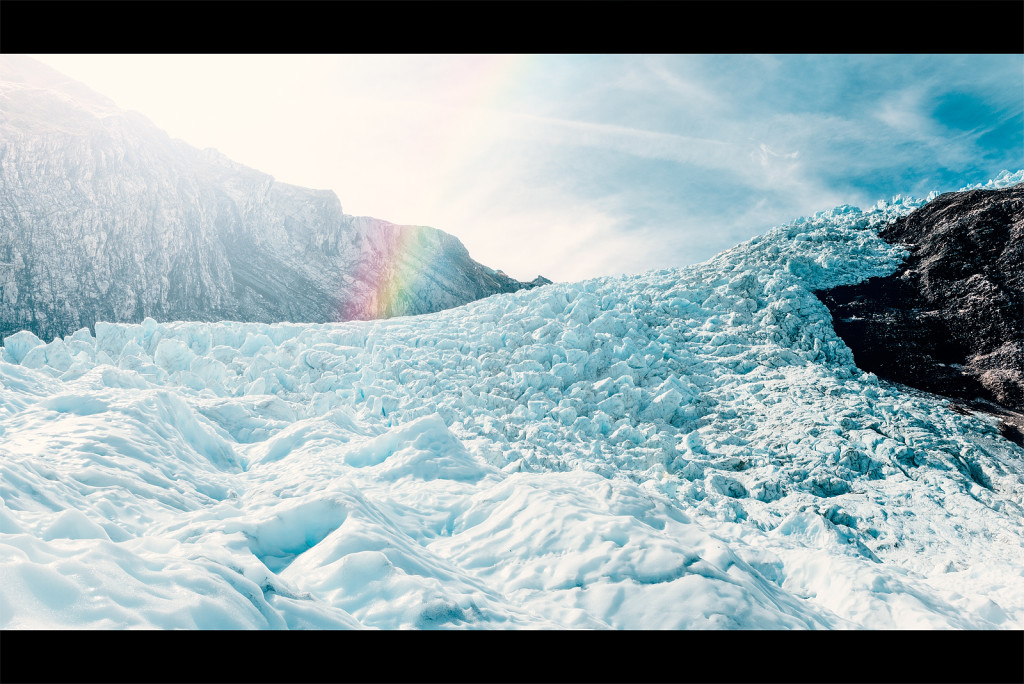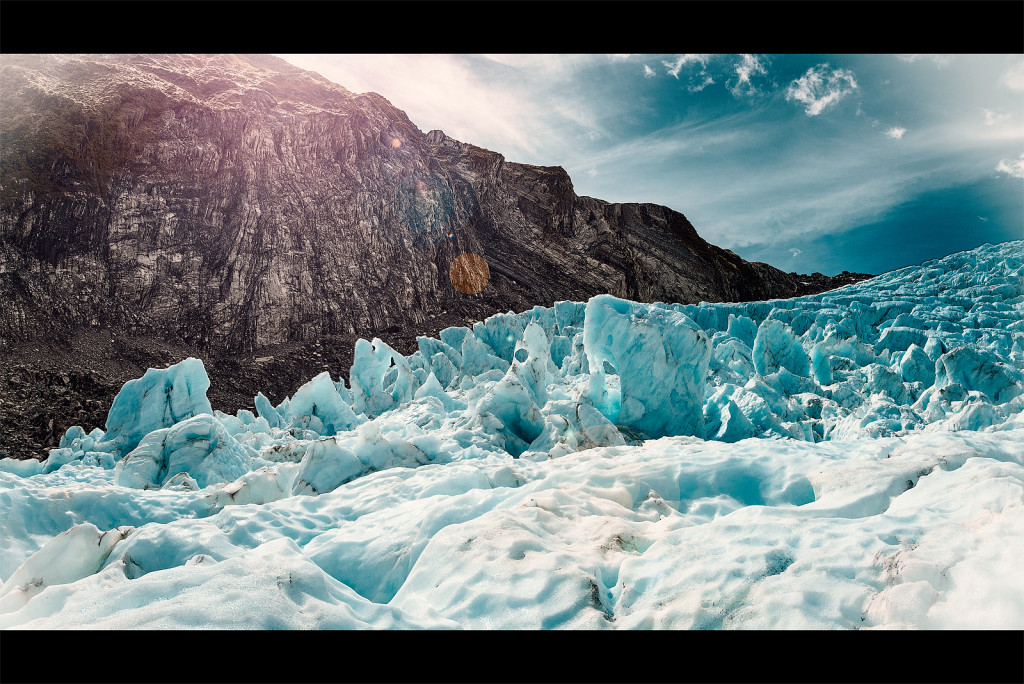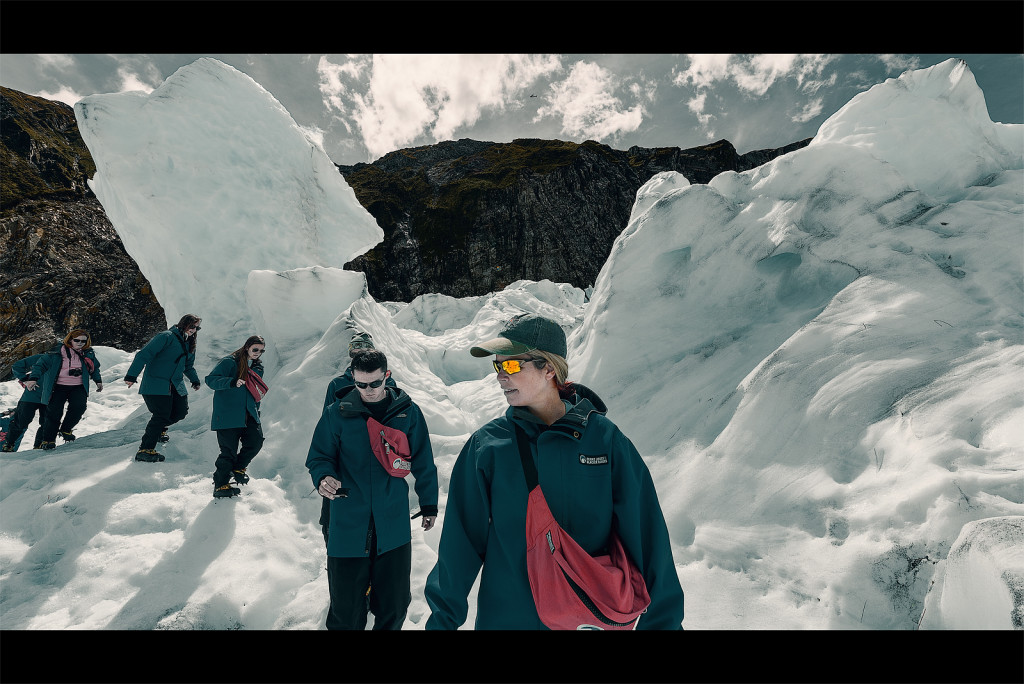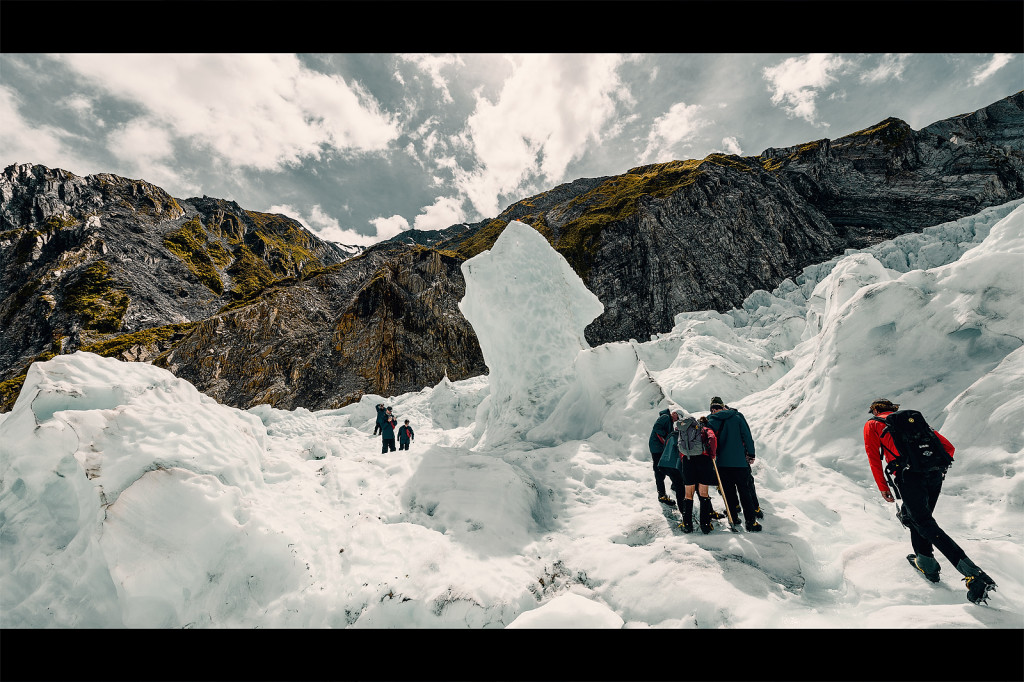 Mt Aspiring National Park
Now this is where the scenery goes to 11+ and we totally failed to capture any of it.
We arrive in Mt Aspiring National park and get on a crop duster. You see in the middle of the park is an area called Siberia Valley Wilderness, and there are simply no roads in or out of the place. So we flew. On a tiny plane. That didn't have a runway. For take off. Or landing. Yikes.
Once in the park we did amazing things. The hike we took lasted over 10 hours. We waded across rivers that were waist-high in places. We climbed a 1000 foot tall waterfall. We wandered across flowery alpine meadows. And finally, at the top, some of us jumped in to the glacier formed lake.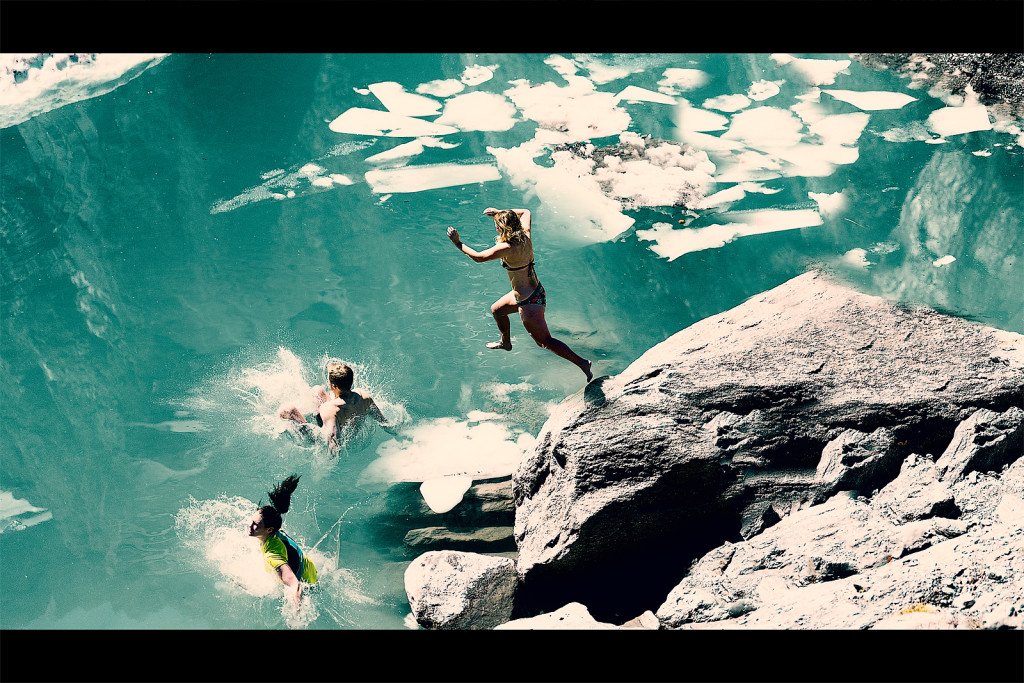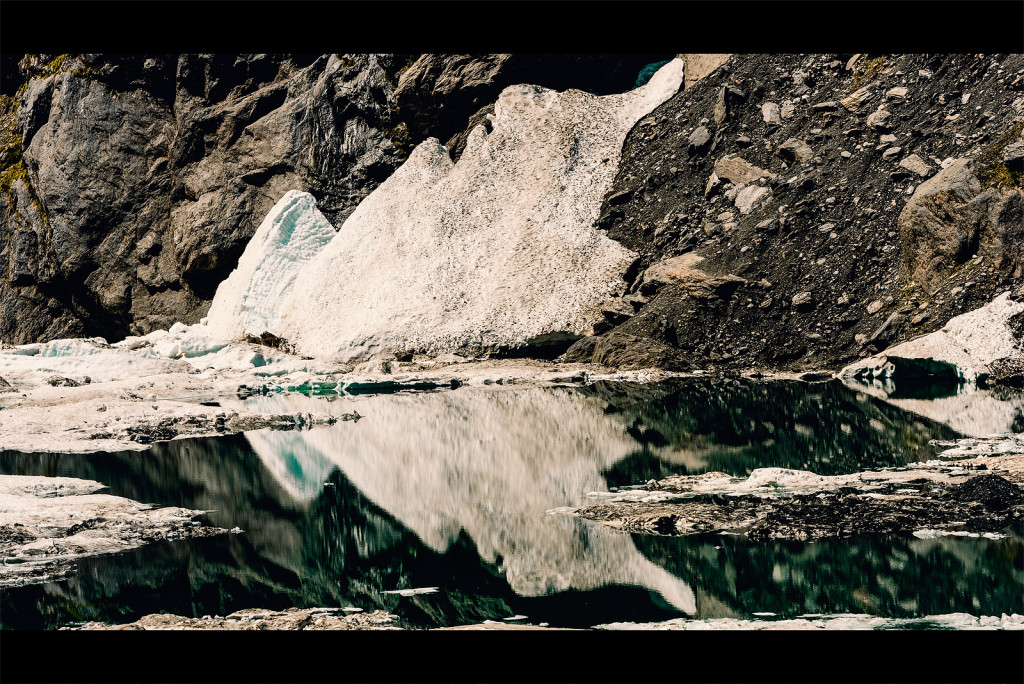 Once warm and dry, we turned around and did the whole hike in reverse. Down a waterfall is way harder than up!
That night, the plan was that we'd capture more stars that we'd ever seen, but annoyingly the equipment we'd purchased especially for the trip – but hadn't tested – simply failed to work. Bugger.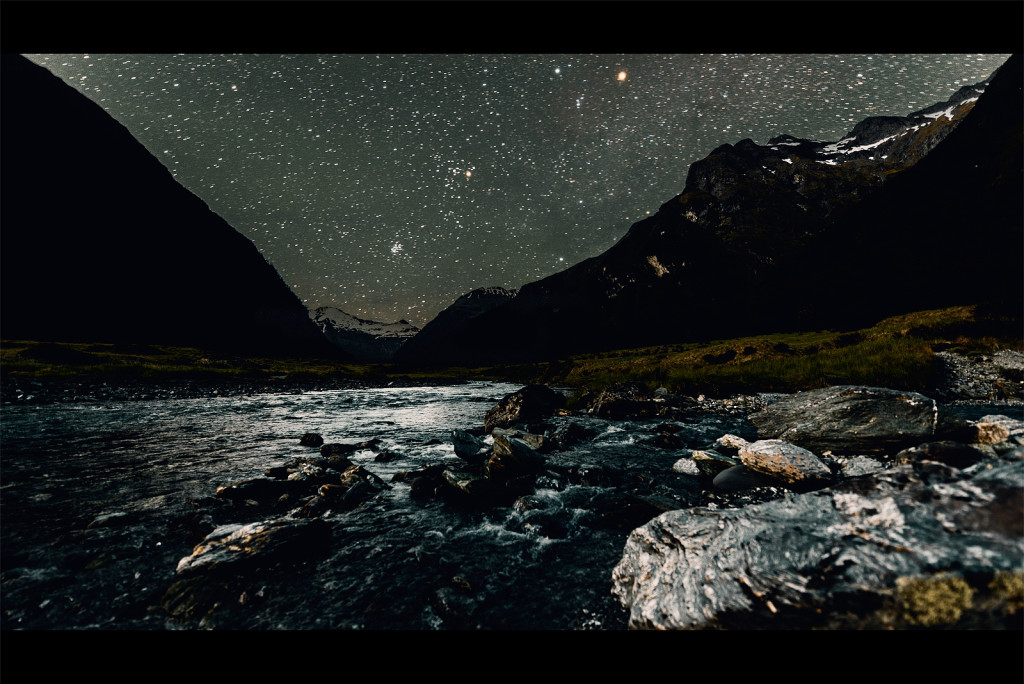 And so with no night pictures to show, we hiked for another few hours to an awaiting Jet Boat, which took us to the next mountain where bikes were waiting for us. A long 20K cycle and we were finally back in civilization.
Queenstown
Queenstown is lovely and we have lots of 'family' type photos but nothing you'd be interested in. These we're taken on the road outta there.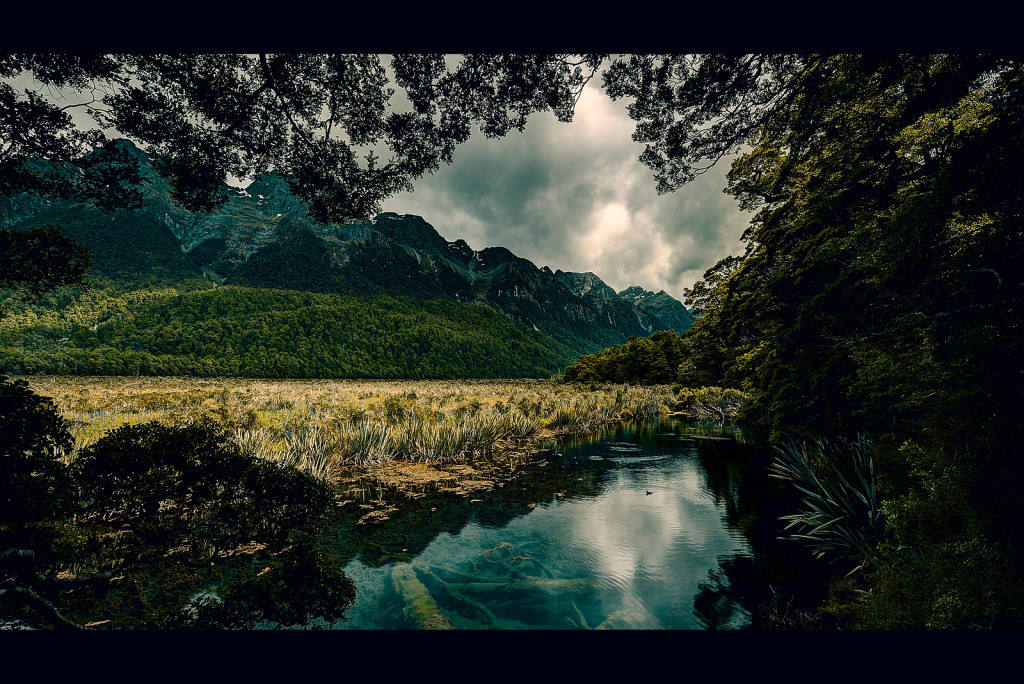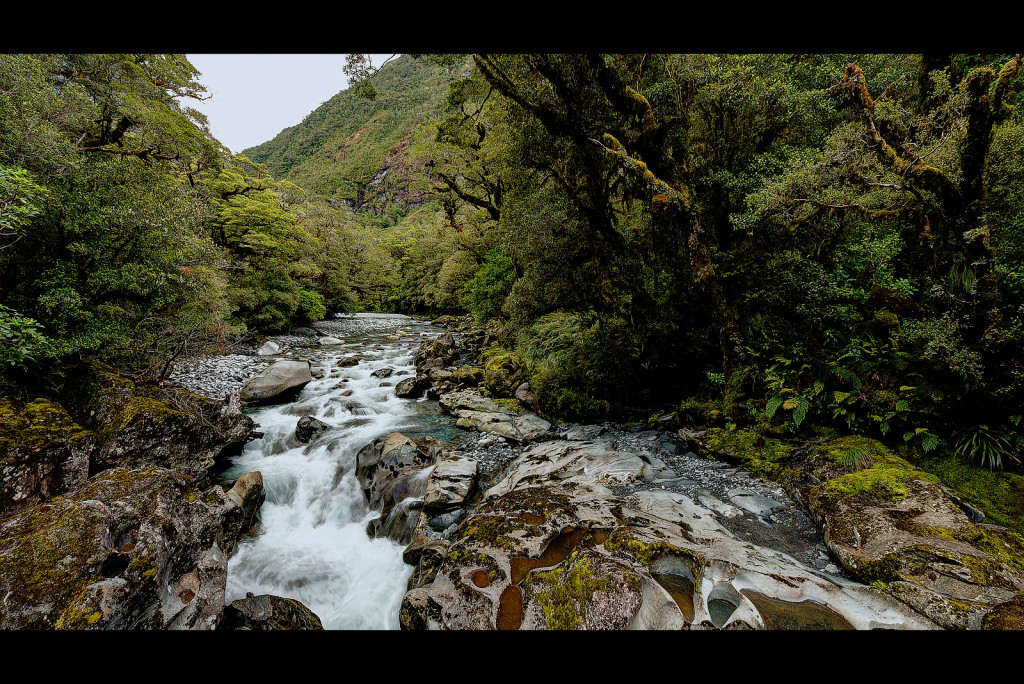 Fiordland: Milford Sound
And that puts us in the famous place. It was of course raining the entire time we were there. The plan was that we'd kayak about a bit and generally get wetter but the storms rolled in and things got a bit too dangerous, so we took a blustery ferry ride instead.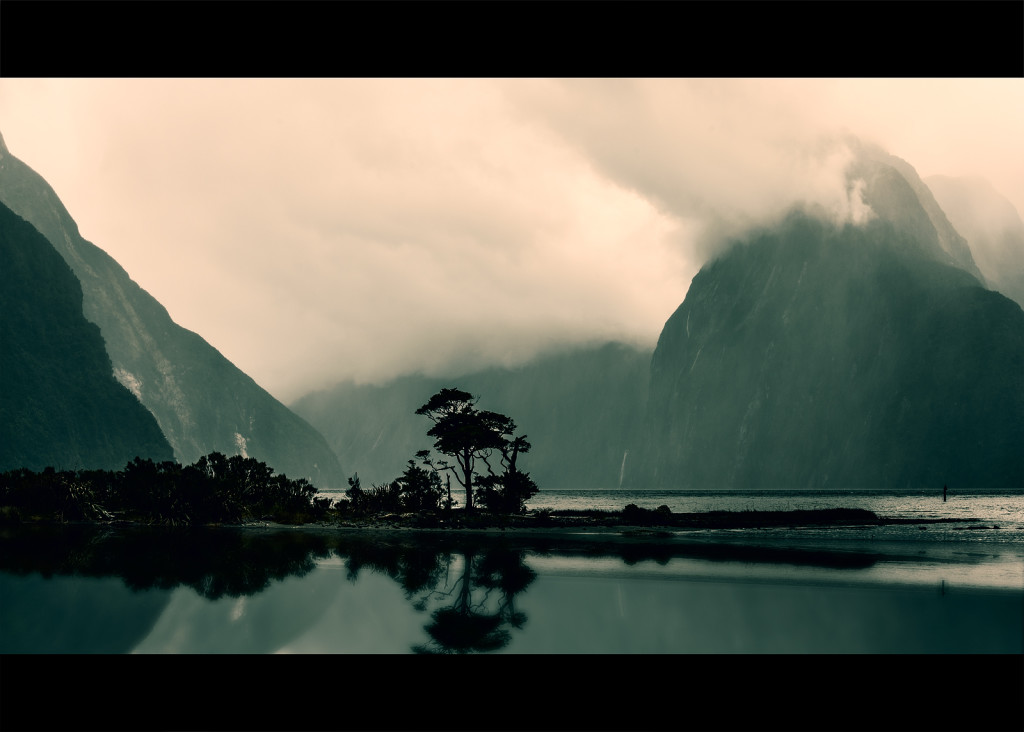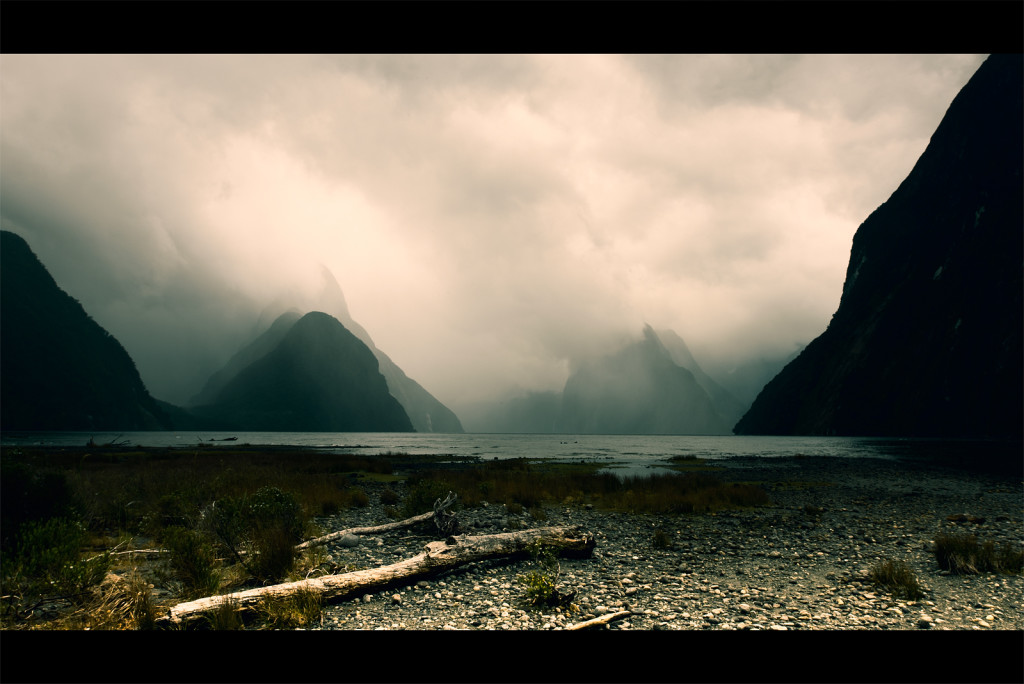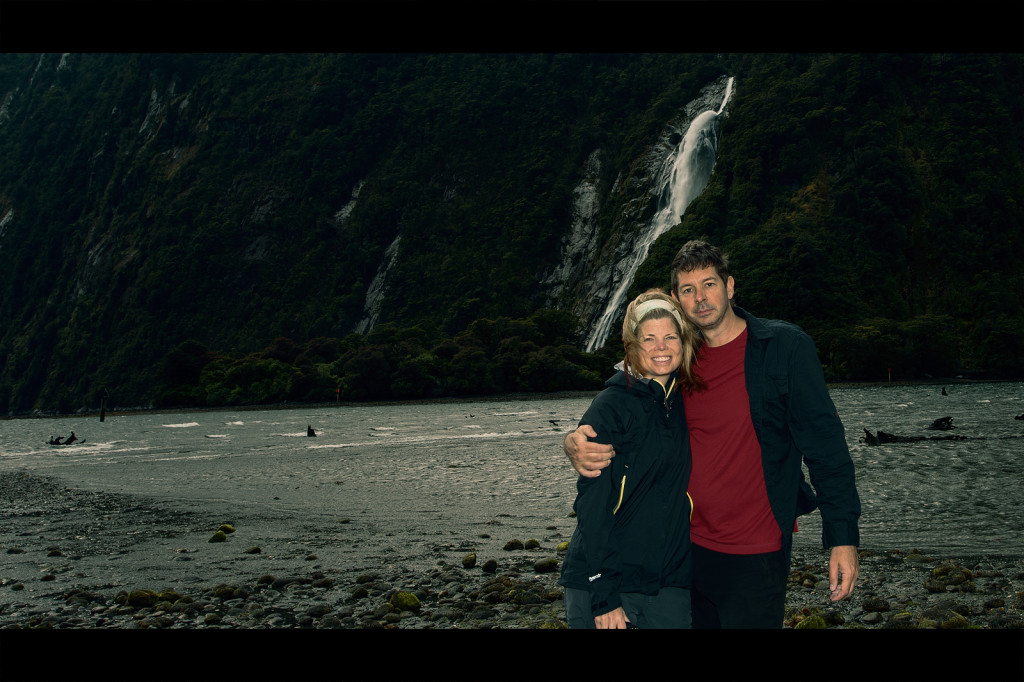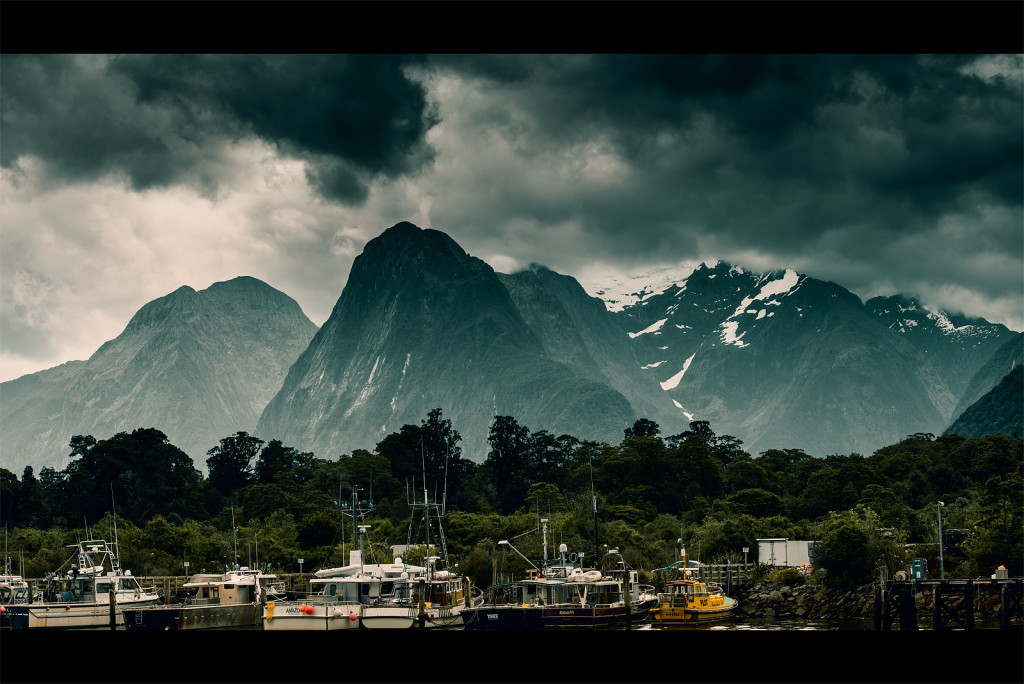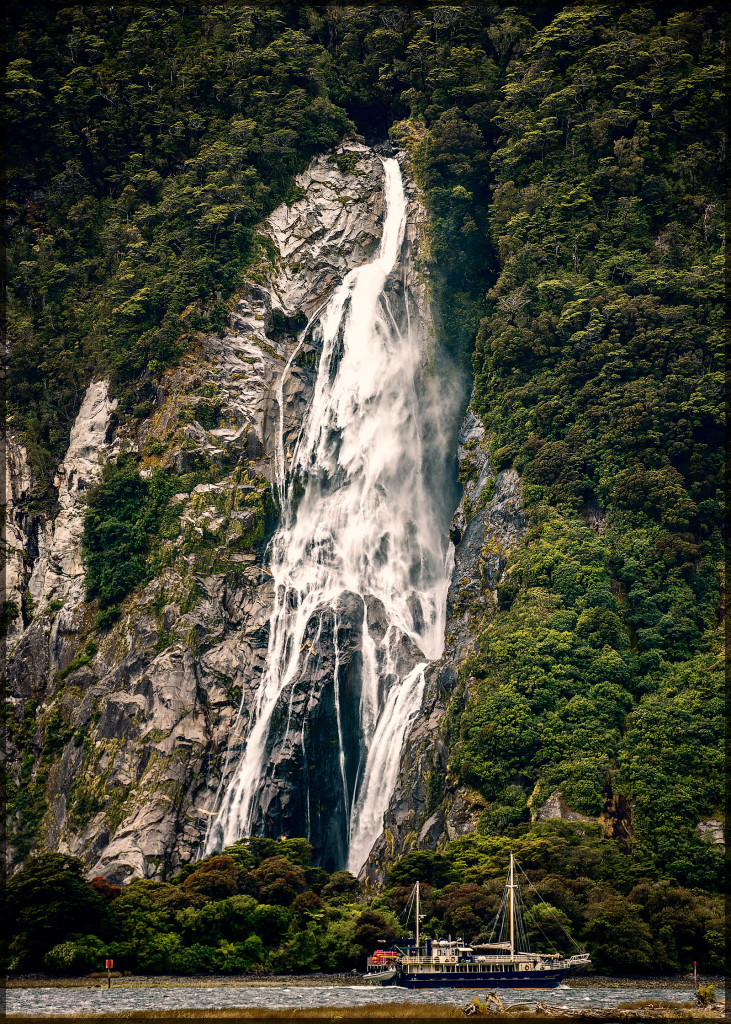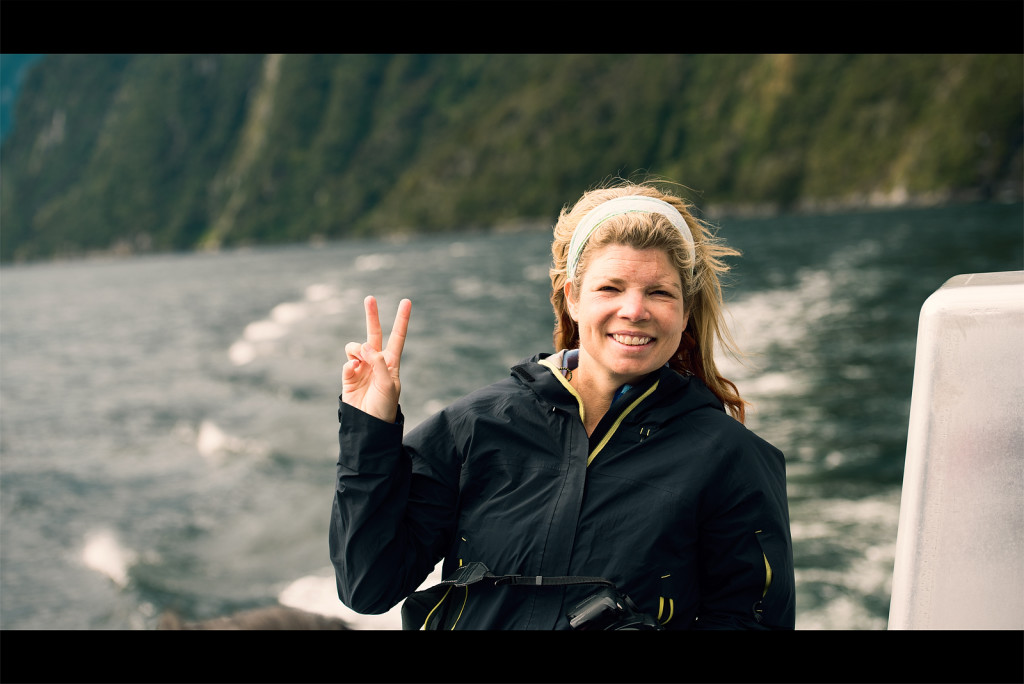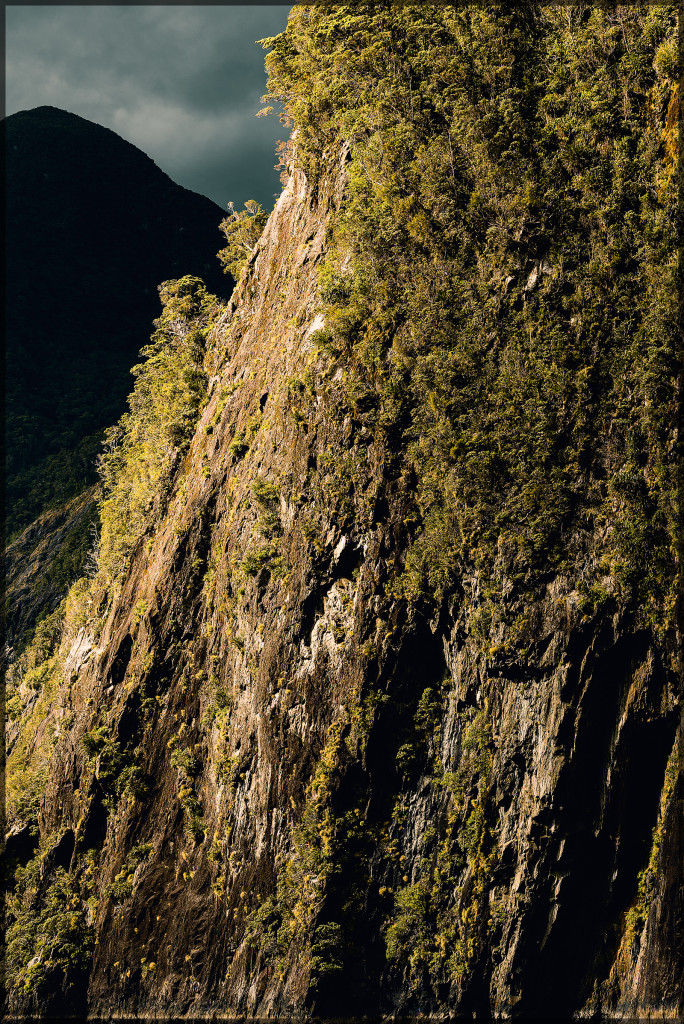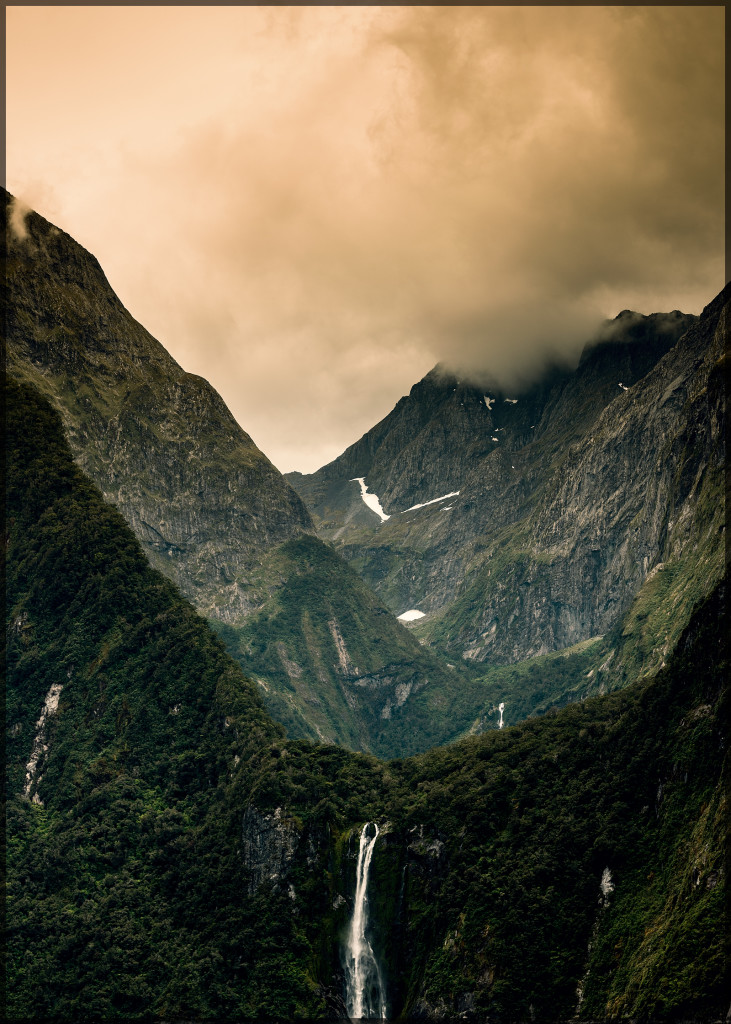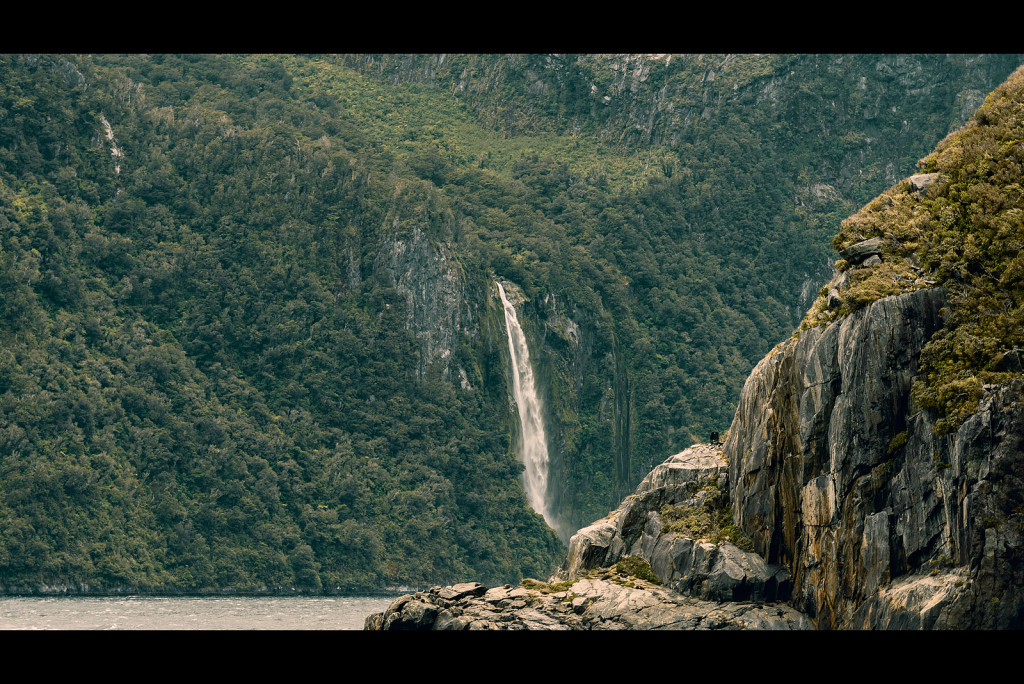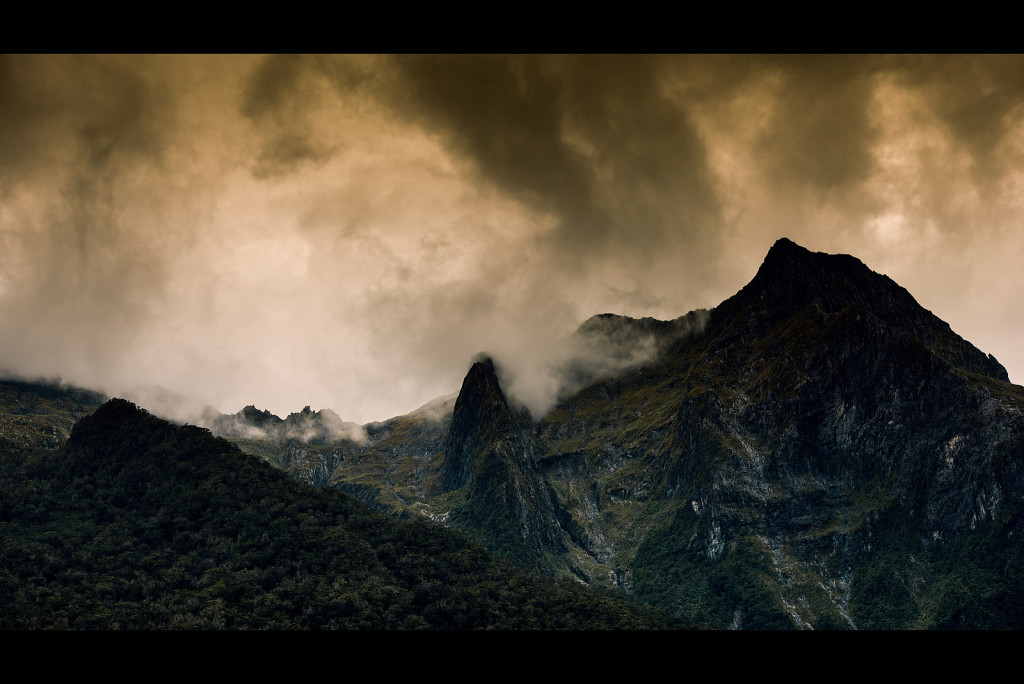 This might not be the greatest photo you've ever seen but it shows something we bet you've never seen. It was certainly new to us. This is one of the dozens and dozens of waterfalls that empty into Milford Sound. Except this one (like several others) doesn't actually make it. What you're looking at is thousands of gallons of water rushing to a cliff edge and then rather than falling off, simple being blown back up-stream but the ferocious winds.
Amazing.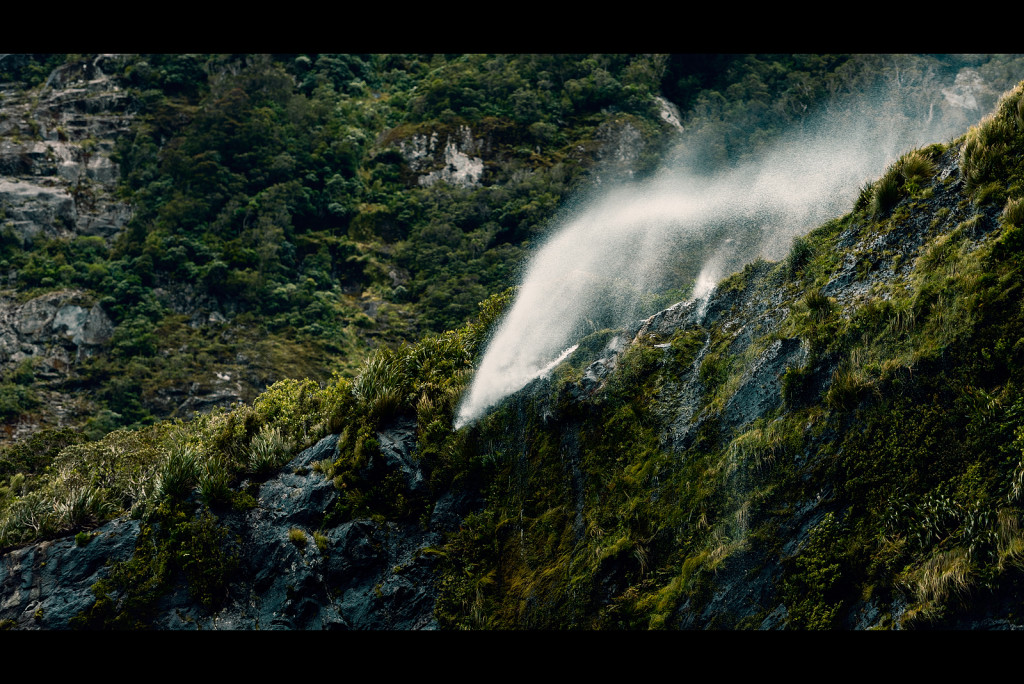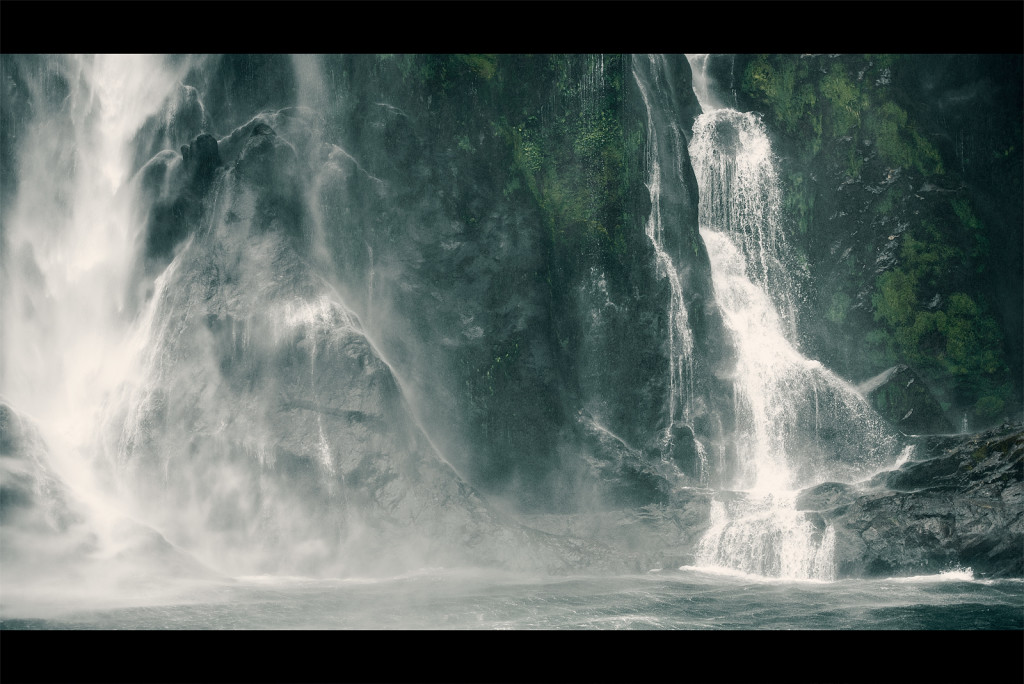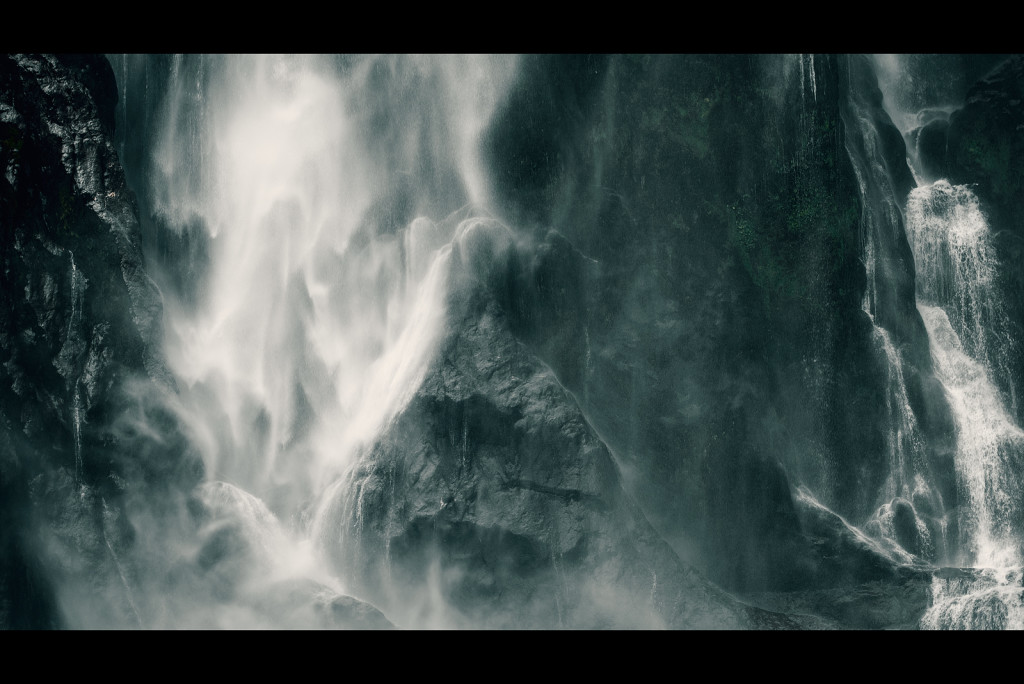 Kepler Track
Departing Milford we wound our way back to Queenstown via a small place called Lake Manapouri. There we took a brief hike around Keplar Track – a place so lush and diverse they should film a Hobbit movie there sometime. Oh wait…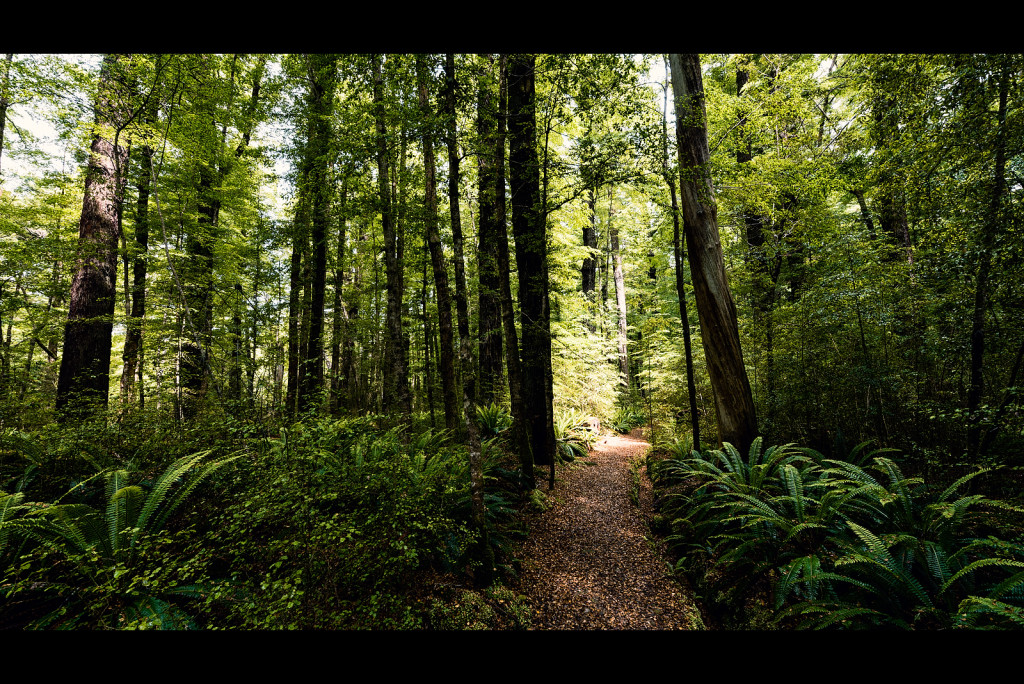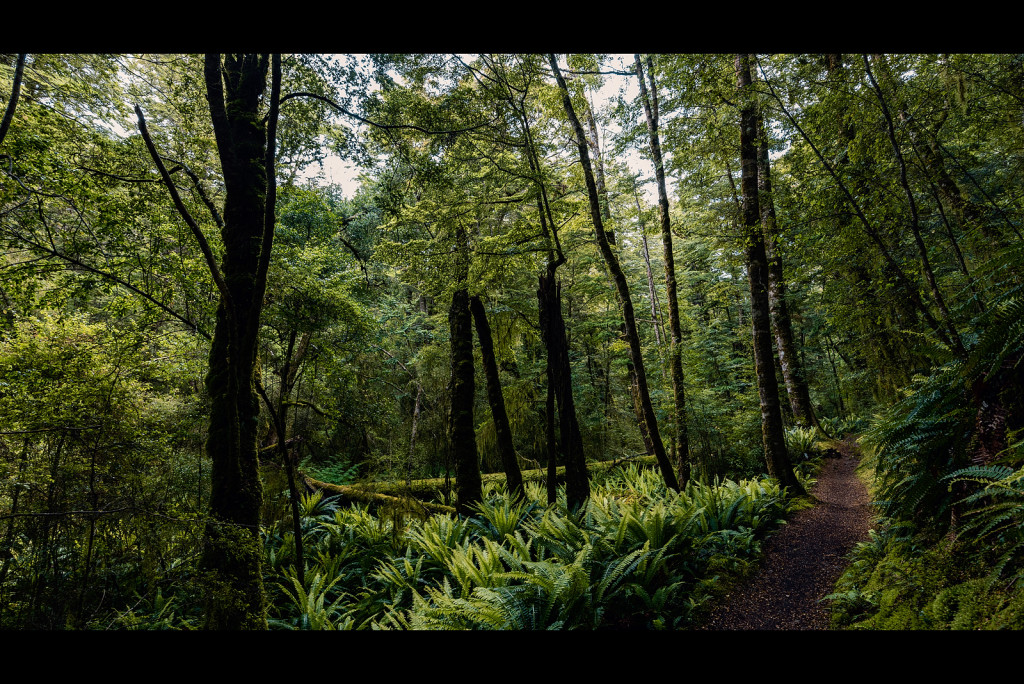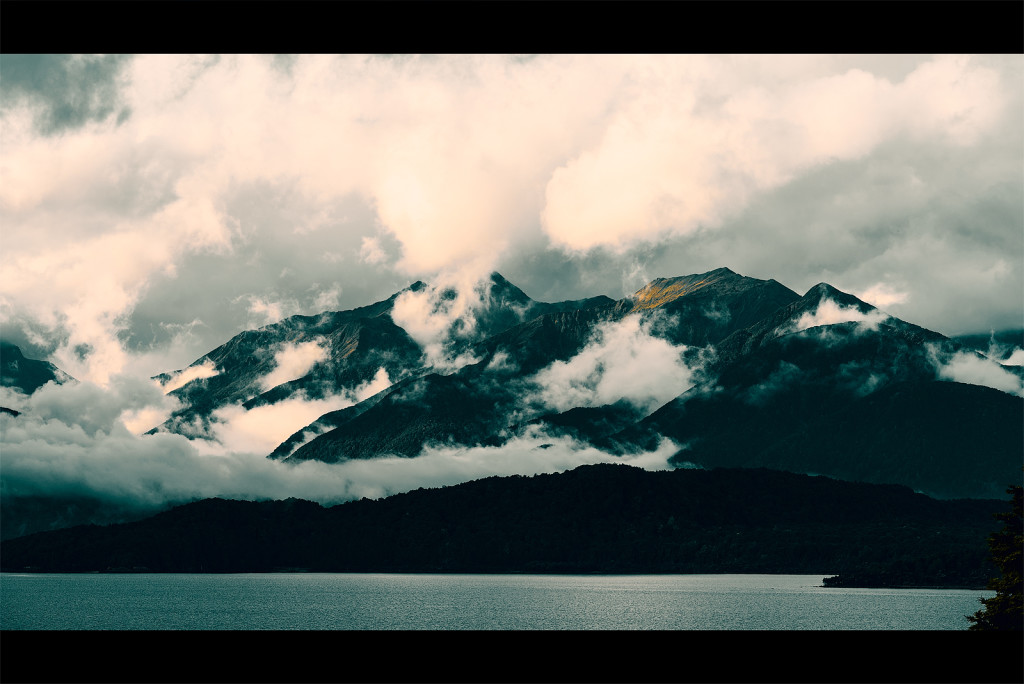 The End
And that was it. A long, tiring, amazing, dare we say 'epic' trip covering just over 14 days. A damn fine way to spend Christmas.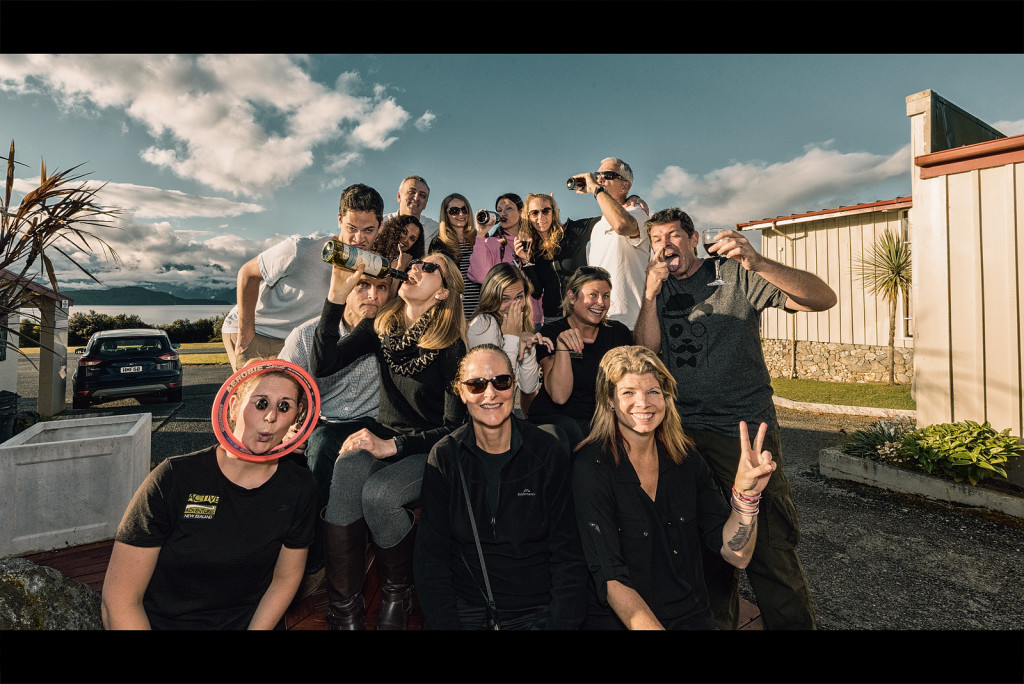 Thanks for reading.